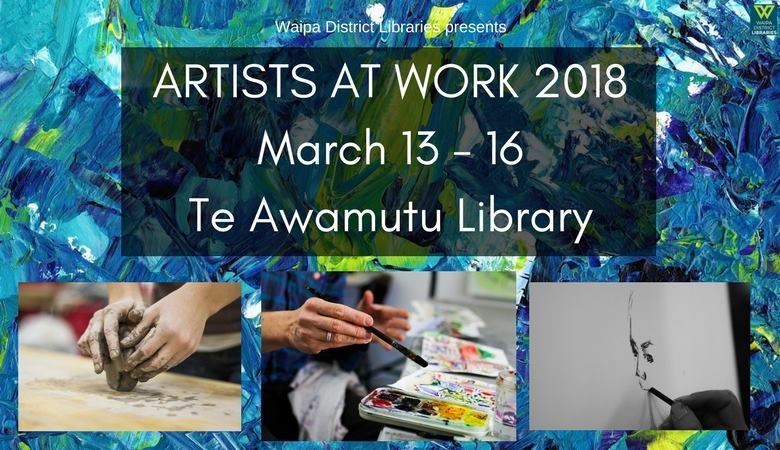 Artists at Work 2018
Take a glimpse into the creative process as local artists work on current projects in the Te Awamutu Library Community Room.
Come along each day from March 13 to 16 and be inspired by digital artists, painters, sculptors and more! All Artists at Work sessions are free to attend.
Ailene Cuthbertson will be demonstrating her digital magic as she works on some new pieces for our Raglan Art Easter exhibition.
She'll be there:
Friday 16th March 10am-3pm
Toni Kingstone will be demonstrating 'pouring' acrylics and mixed media to create stunning abstract works.
She'll be there:
Tuesday 13 March 10am-12pm
Wednesday 14 March 1-3pm
For more details pick up a brochure from either the Te Awamutu or Cambridge Library or click here for a brochure.