Enter your name and email address and we'll send you our occasional newsletter with news about our Raglan artists and galleries, plus links to events and exhibitions.
You can unsubscribe at any time from the link on any Newsletter.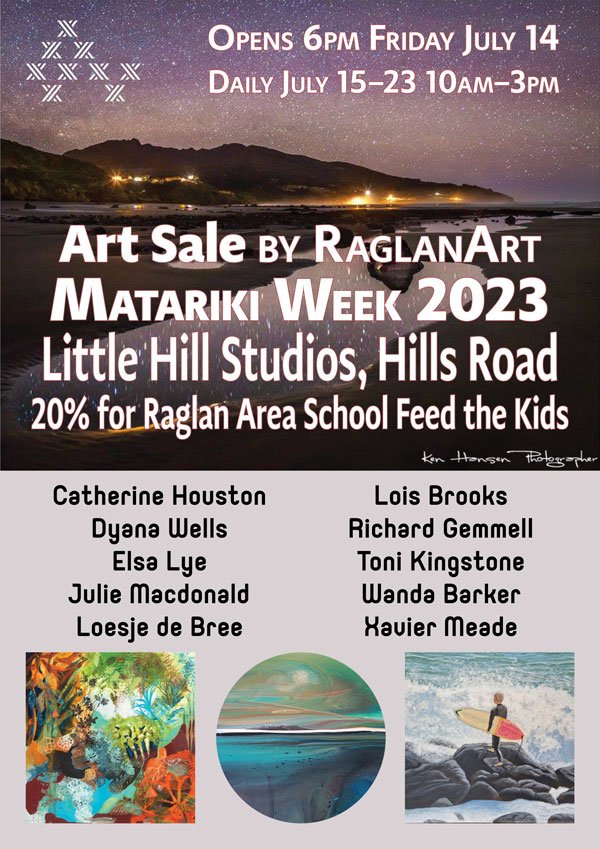 RaglanArt has a monthly SIDE-BY-SIDE revolving exhibition at the Raglan iHub information centre. Join our Newsletter to stay up to date.